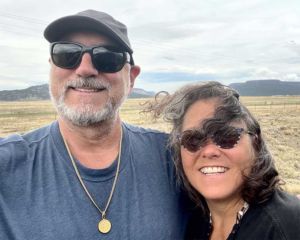 I am sure I'm not alone in saying I was very relieved to get vaccinated against the COVID-19 virus back in April. Since then, I've gotten to dine with and hug friends I hadn't seen in months, and I've been able to restart my private practice in New York City in a beautiful brand new space for The Breathing Project, just across the street from the apartment I share with Lydia on the Upper West Side. I will have more to announce about some exciting in-person and live-streamed programs from that location in the near future.
Happily, I am now starting to see my schedule – at least the last quarter of 2021 – begin to fill with workshops. Here's what's upcoming:
LONDON CALLING – I'm still doing the online series for triyoga London, with the next scheduled for this weekend, July 17-18. Our topic will be "Practice and Principles: a Weekend of Interactive + Breath-Centred Yoga."
LONE STAR VISIT – Next will be my first in-person event in a year, "Asana, Pranayama and Bandhas," for My Vinyasa Practice, in Austin, TX September 25-26. Tickets are being sold separately for the in-person and online component.
MIAMI ANATOMY – We are flying directly from Austin to Miami for our first collaboration with Kino McGregor's OMStars and Miami Life Center October 1-3. We are very much looking forward to seeing the beautiful new space she's built in Miami, and are honored to be the inaugural guest workshop there, entitled: "The Anatomy of Yoga, the Yoga of Anatomy."
FAIRFAX FRIENDS – We are thrilled to be returning to Sun and Moon Studios in Fairfax, VA to visit with good friends Annie and Amir and their wonderful community for an in-person/online workshop October 22-24. Registration details will be posted soon to our calendar.
MANCHESTER ENGLAND, ENGLAND – At the end of October, my long-awaited, repeatedly postponed Manchester, UK workshop, is still on our calendar. Given the ongoing uncertainties of COVID outbreaks, travel restrictions and quarantine requirements, I cannot 100% guarantee I can make it over there, but one way or another, I will be teaching something on October 29-31 to the resilient, loyal students who have stuck with us since May 2020!
ENCINITAS, ALWAYS – Last in 2021 is my annual weekend workshop for Soul of Yoga in beautiful Encinitas, California. It usually sells out, so I'm not sure there will be any tickets left, but keep an eye on my calendar in case any get released.
MARCH CADAVER LAB IN COLORADO SPRINGS! – The newest offering on our calendar is the second joint project with good friend and colleague Lauri Nemetz – a 5-day Movement Anatomy Hands-On Cadaver Dissection Lab March 14-18 at Gil Hedley's amazing facility, the Institute for Anatomical Research in Colorado Springs. This is a once-in-a-lifetime opportunity for you to experience human anatomy close up and personal in a way that was once reserved only for medical students – through guided dissection of your very own human cadaver. This is a small-scale, personalized event in which we limit six students per table, with an absolute maximum of four tables in the lab. Because we are emphasizing the individualized nature of your experience, we encourage you to reach out personally for more information at info@breathinproject.org.